Lobby design is shifting in response to the coronavirus and taking cues from the hospitality industry. Lobbies still make first impressions, but they now trend towards being a destination rather than a pass-through. 
As designers and property owners update their lobby and facades, finish options need to be antimicrobial, cleanable, sustainable, and cost-effective.
We had the opportunity to partner with iS Design and Hendrick Construction to update the entrance to Union Point. Over 2000 square feet of green marble tile required updating, and the owner sought a solution that did not require demolition and disruption to the space.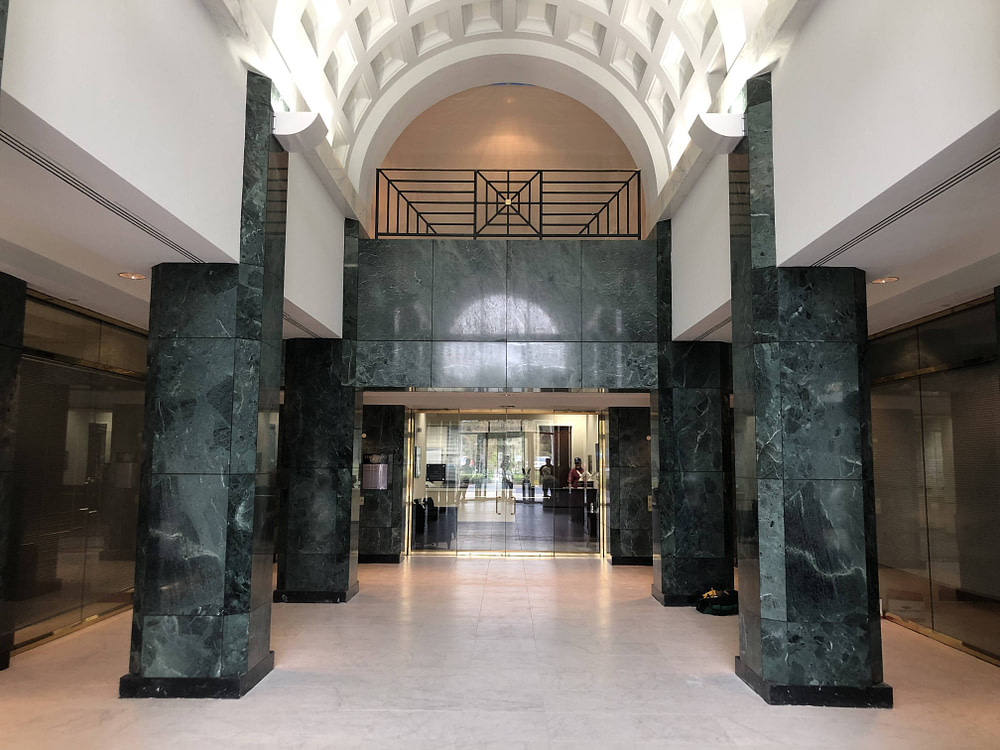 Fortunately, the marble made a great substrate for architectural fusions. We used LG Hausys pattern NW-068 throughout the walls and columns. We repaired damaged areas and trimmed to the existing silicone joints.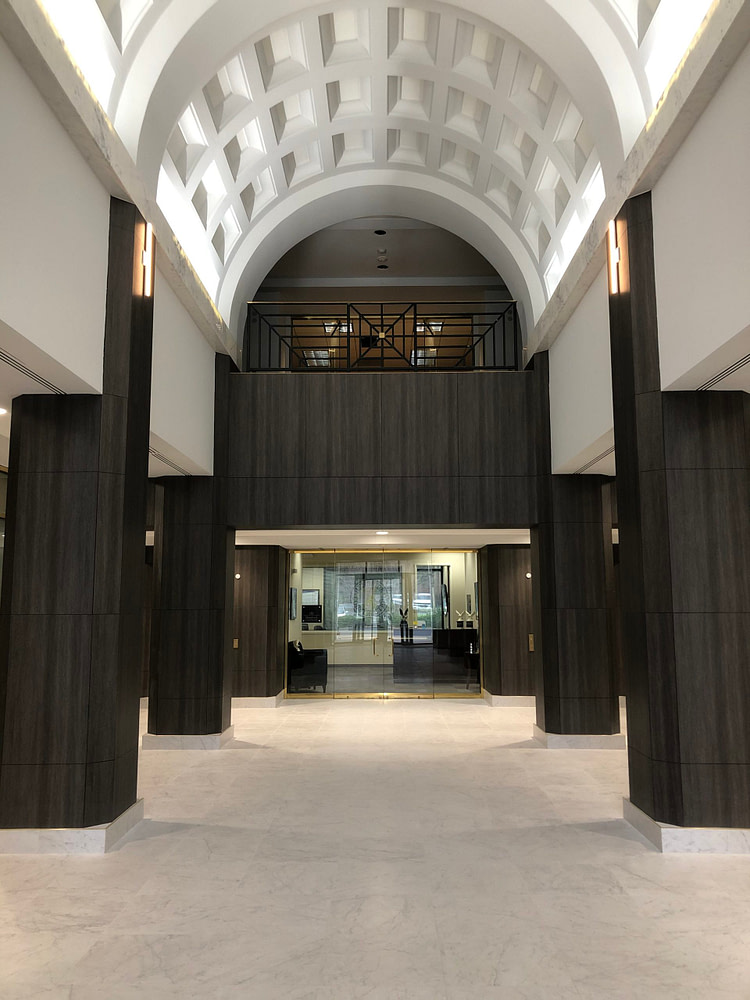 Lobbies represent one of the best values for clients to use architectural fusions. The finish rivals that of other materials, but the reduction in cost, mess, and renovation time do not compare. Take a look at our full gallery of photos below. Have a question on this installation or others? Email us at info@architecturalfusions.com or give us a call at 919-996-9730. 
Lobby Renovation & Wall Wrap Gallery