Architectural Fusions: The Company
Thanks for visiting our page! As we launch our new website and branding, we want to interact more with our clients. In order to do that, we thought it best to give you a foundation for who we are and what we do. We have installed architectural films in commercial buildings for almost 15 years. Starting out as Surfacequest Carolina, we quickly found that clients from all over the country were interested in our services. Because of that, we decide to take the 'Carolina' out of our name and become 3C Surfacing. We thrived at installing Belbien, LG, Di-Noc, and Altyno for clients in all types of commercial buildings. However, we discovered that our passion to save clients money and time had other applications. Wall protection and custom wall panels become a focus as well. As a result, we fused cost savings and time savings with preserving our clients' spaces. So, we became Architectural Fusions.
Our Core Values
Ultimately, we care about the success of our clients and the best use of their dollars. We focus on customer education, quality, and service. We pride ourselves on being consultative with clients. Therefore, we will tell you where it makes a lot of sense to use our products and services in your building. We will also tell you when it may make more sense to use another solution. Our end goal? To have a long-term relationship with our clients. Through this, we want to be the first person our client calls when they need to refresh or update their space. We will regularly post project updates, knowledge articles, product comparisons, etc., at least once per week. We would love to interact with you on social media as well, so please subscribe, connect, and share the content that makes a lot of sense to you.  
Architectural Fusions: The Products
Architectural fusions, also known as architectural finishes or vinyl wraps, have been around a long time. Introduced in Japan, they quickly garnered use in banks, cruise ships, and casinos. In these environments, time costs considerable money. Over the last ten years, films gained traction in healthcare, hospitality, and office settings. Because they offer a green building solution and a comparable finish at substantial savings, owners and designers trended towards these options.
So, what are these vinyl wraps? You may know them better by their brand names. Belbien, Altyno, Di-Noc, Reatec, and LG a few of the names out there. Basically, architectural films are self-adhesive overlays. Clients use them to resurface or give a new 'skin' to a wall or piece of millwork. Because of this, some refer to this process as a door wrap or a cabinet wrap. The building industry uses these films in two main ways: manufacturing environments and field applications. For example, Hufcor uses LG Hausys films on their movable partitions. Other companies use films to finish out their manufactured columns or production furniture. While we do work with some of these companies on an as-needed basis, we focus on applying architectural fusions in the field.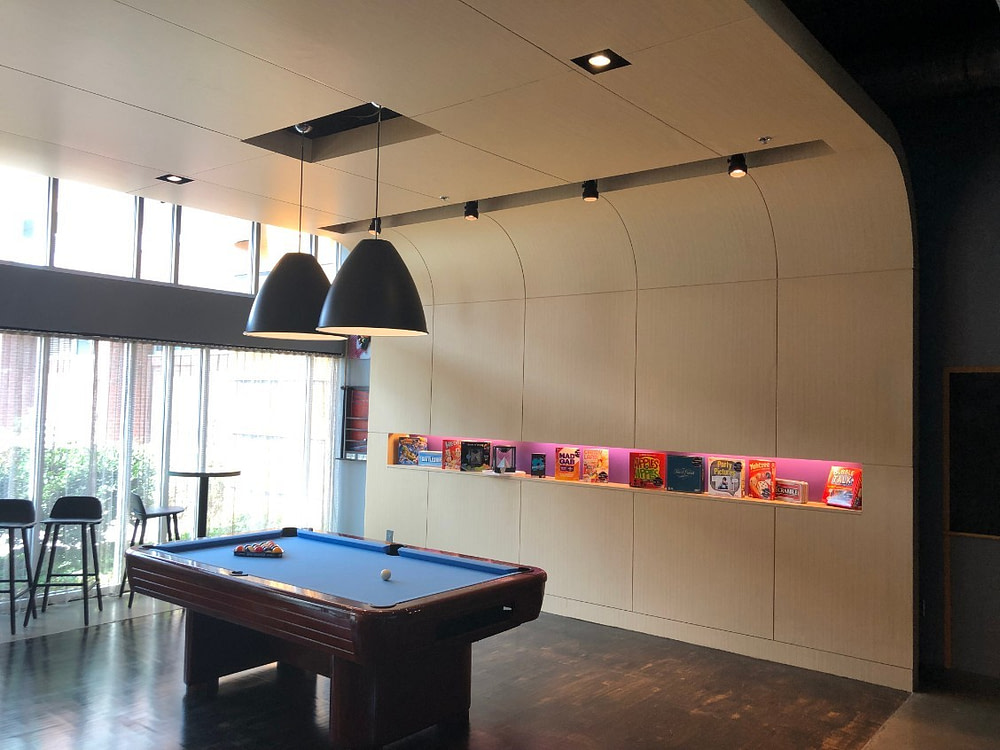 The Product and Process
We only use self-adhesive films. This is a fancy way of saying "peel and stick". However, the adhesive makes all the difference in how well a particular product performs. Much of the cost of architectural films rests in the quality of the adhesive. The other major component is the number and quality of the photographs used to create the digital print. Some films are simply more consistent than others. The best-made films use an adhesive that allows the product to be a permanent skin to the fixture. A great example of this is Altyno. If the piece of millwork or wall is prepared properly, the film will grip the surface immediately and firmly. Within a few hours, the adhesive fully cures and will be very difficult to remove from the surface.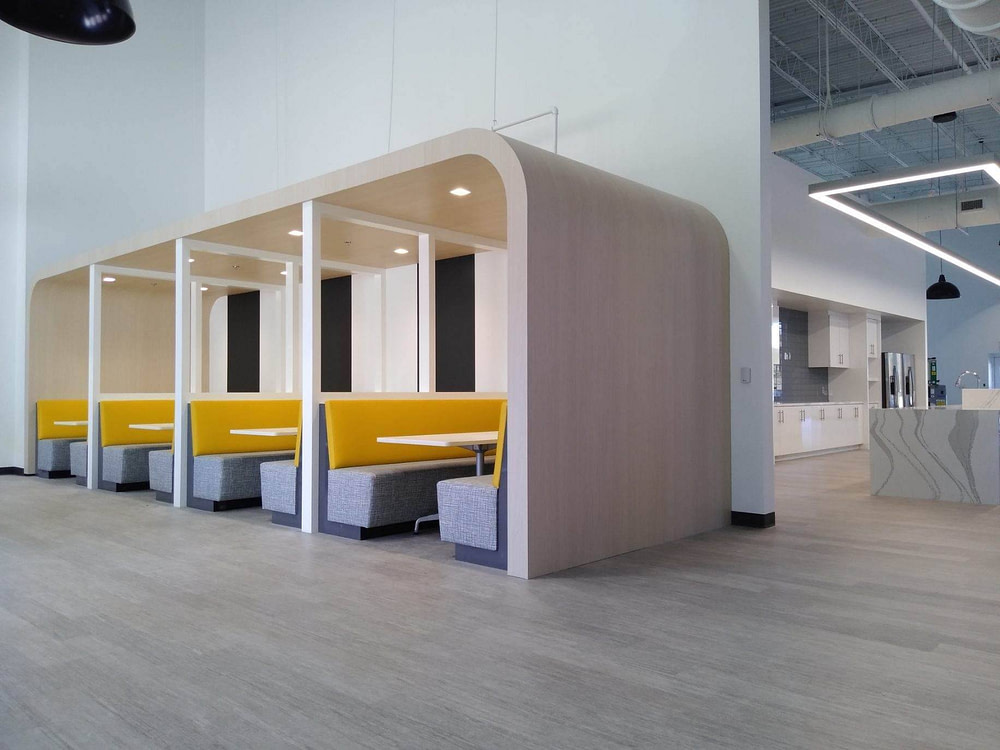 Where Can Architectural Fusions Be Used?
Architectural films can be used on any surface (a.k.a substrate) that is hard, smooth, and non-porous. The surface does not need to be flat, but curved surfaces do present more challenges for the installer. Most clients understand the surface needs to be hard and smooth. But, the non-porous part tends to leave questions. If you spray water on a surface and any of it absorbs into the substrate, you have a porous substrate. This means that air and water can pass through that substrate. Consequently, if film is applied to this type of surface, air bubbles will appear within a matter of hours. So, the surface needs to be naturally non-porous. If not, we must prime or seal it.
Practically speaking, we most often install films on laminates, wood, metal, aluminum, stone and tile. Drywall, or gypsum, is not an ideal substrate. It requires several extra considerations before installing the film such as priming and the types of seams available to the installer.
There are several places to possibly install the film (we have done drywall installations and even crown moulding). But, clients get the most value by wrapping lobby walls, cabinets and casework, doors, elevator cabs, equipment (i.e., slot machines), columns.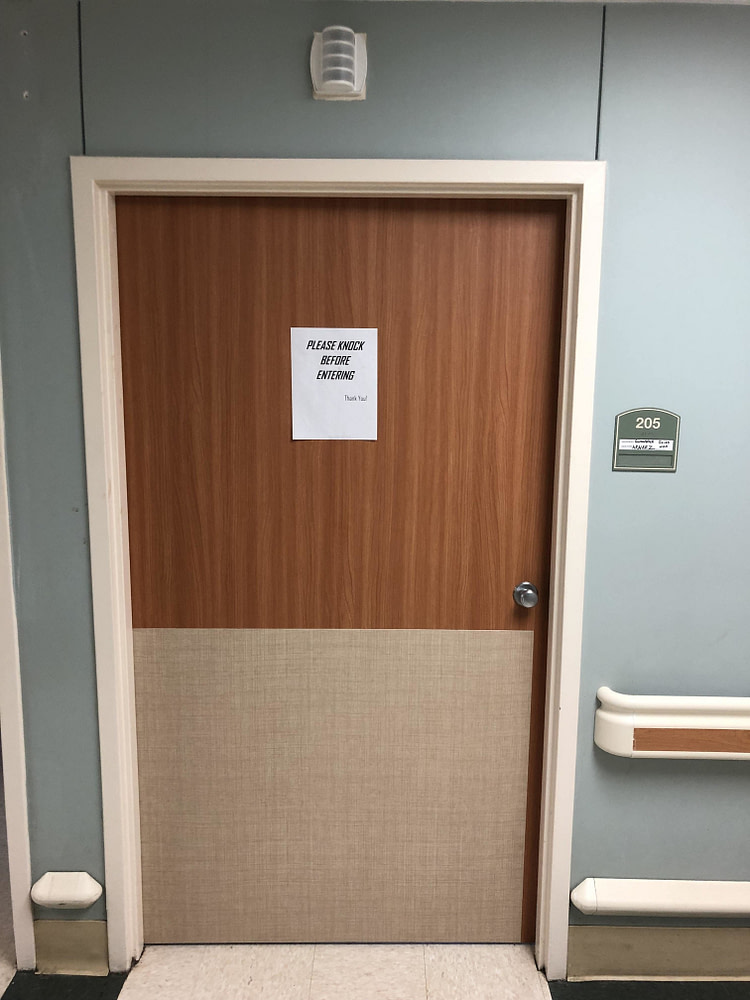 The Value of Architectural Fusions
We give value to clients in three main areas: cost savings, reduced construction times, and environmental impact. While different applications provide different savings, wrapping each of the above projects saved our clients at least 40%-50% of the cost of replacing that millwork or wall panel. In addition, we help clients avoid downtime. Whether in a retail, hospital, hotel, or office setting, clients cannot afford to stop operations. Often, the revenue that we help clients save is even more significant than the cost savings. Finally, reusing and resurfacing these cabinets, doors, and walls reduces waste considerably. In fact, we estimate that the entire U.S. architectural fusions industry has reduced landfill waste by over 100 million pounds. 
This leads us to our mission: Green Building that Saves Time and Money. Will you join us?
Architectural Fusions: The Future
We have some exciting things to add in the near future. We will be sharing some information and photos of our wall protection projects. In addition, we have a great new product called Cerarl. We believe it will be the future of decorative walls that look good and stay that way. It also has amazing potential in renovations over existing tile. More info will be about soon. In the meantime, connect with us on social media or shoot us an e-mail to let us know how we can help you.